In his very educative mapping of old and new Tehran, Ali Tayebi juxtaposed a map of modern Tehran with a historical map that was ordered in 1868 by Naser al-Din Shah and finally published in 1888.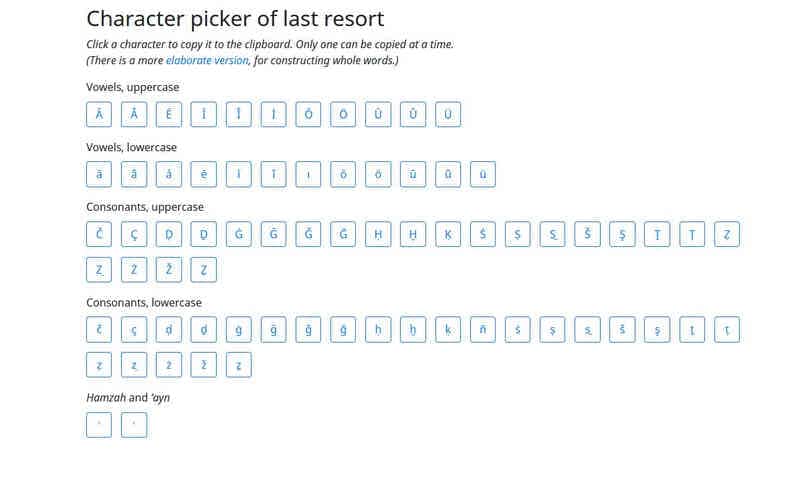 The name says it all: Theo Beers has created a very handy online tool for picking special characters, useful to all who frequently have to transliterate. He also offers a more elaborate version for constructing whole words.
The National Memory project of the National Library of Iran offers searchable digital collections and databases.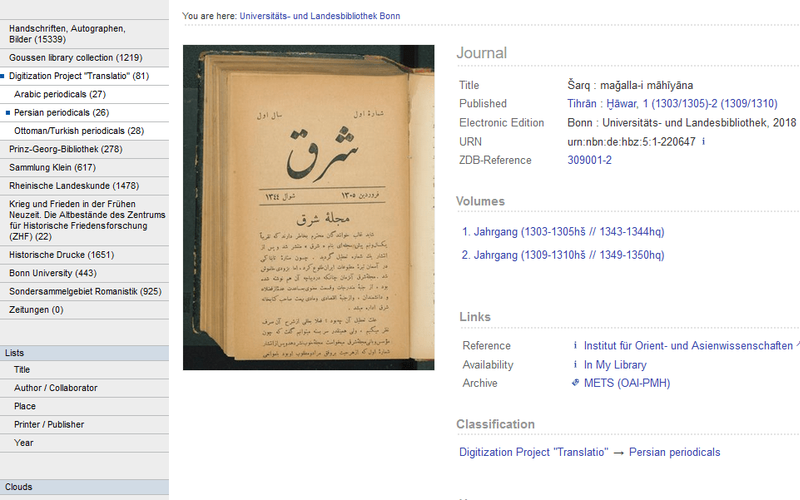 A growing set of high quality scans of historical Persian periodicals, maintained by the Translatio digitization project at the University of Bonn.
A great bibliography blog documenting new publications from various disciplines, run by Arash Zeini, Sajad Amiri, Shervin Farridnejad and Yazdan Safaee.
A semi-annual publication on Iranian Studies published by the Faculty of Humanities and Literature of Tehran University.